Beautiful Corporations began life as the title of a book written by Paul Dickinson and published by the FT in 2000. It became an agency focused on developing specialised strategy and communication campaigns for landmark initiatives such as the Paris Climate Change agreement in 2015. Since 2017, BC has become the united vision of Paul Dickinson and Jamie Anley.
Co-founder, Chairman
paul@beautifulcorporations.com
Paul Dickinson co-founded and built CDP over the last 18 years. CDP is now acknowledged as one of the most significant global NGO's working on climate change. It has successfully persuaded over 6000 of the worlds largest companies measure – so they can manage - their impact on the planet.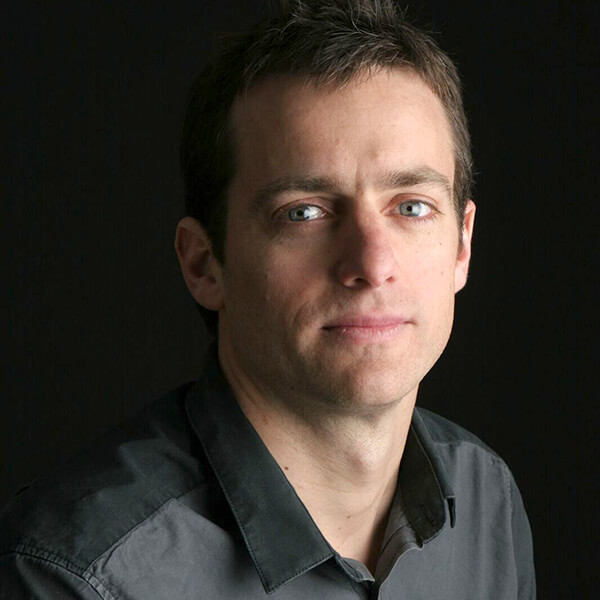 Co-founder, Director
jamie@beautifulcorporations.com
Jamie founded the creative agency JAM (Design & Communications ltd) in 2002, which has remained at the cutting edge of delivering progressive, strategic and creative leadership for global brands. JAM works with a holistic approach to develop the right transformational projects for business and brand evolutions.
Project Manager, maria@beautifulcorporations.com
Maria started her career in academia, studying for a Doctorate in Philosophy at King's College London. She has since chosen a different classroom, discovering the potential that exists in businesses and corporations to shape the way in which we live and in turn, forge more positive futures for the world. Now with a strong PR and Comms background, Maria has experience working across various government briefs, as well as working for some of the word's biggest consumer lifestyle brands.
International Communications Director
A former environment and science journalist at the Times Newspaper London, Nick joined the United Nations Environment Programme in 2001 and was, until December 2013, the communications director, spokesperson, principal speechwriter and creative writer for the UN Under-Secretary General and UNEP Executive Director. He then joined the UNFCCC where he led communications leading to the unprecedented global agreement achieved in Paris 2015 where he was also the official spokesperson. In April Nick is taking on the strategic communications role for the Global Climate Action Summit to be held September 2018 in California.
Co-founders Jamie and Paul have also launched and advise a number of start-ups, presented TV shows and authored books. They consult as trustees and board advisors on a number of foundations, charities and international, 'profit for good' businesses. Their diverse work can be seen in many publications, galleries and online.
Beautiful Corporations comprise of a unique group of trusted allies with considerable experience in diverse and complimentary areas of transformation. These relationships and networks enables our specialised approach to building and leading world class teams on break-through projects.
Simon is busy building a new form of organization exploring consciousness, energy & technology to help create tipping points for change. Alongside this he works with individuals, companies and inside systems to help catalyse the transformation required to shape our future.
Simon has spent his time since 2010 exploring how to combine profit with purpose, people and our planet. In addition to his role with Beautiful Corporations, he is a Partner of Leaders' Quest, the Global Leaders Academy and is a Trustee of the Ministry of Entrepreneurship. He is also a non-executive Director at Positive Group and is an Ambassador for Embercombe.
Vincent spent the early part of his career building an international consumer research agency, 2cv, specialising in brand development and innovation. Following the sale of the business, he has stayed with the company, navigating it through the demands of life in a publicly listed company. While part of the corporate management team, he created the Talking Taboos Foundation. TTF was set up as a CSR initiative within the plc to give the recently acquired companies and more importantly staff, a sense of shared purpose. TTF is now an independent organisation that aims to surface and spotlight taboos in society that contribute to ill health. Outside 2CV, Vincent invests and mentors start up businesses, particularly those that promise to make a positive social impact. He is also a trustee of the London Transport Museum.
Marten grew up in a small town in the Netherlands. He was brought up with the belief that people are good and business bad. After working in oil & gas, and backpacking through Guatemala as a student in law, his perception of good and bad changed. It all started with helping out a young girl by giving her a pair of shoes, which initiated the founding of an internationally recognized NGO which focuses on education and poverty eradication. In his search for a solution to create long-term change, Marten realized that what was missing, was a business model that combines doing business with "doing the right thing" and the creation of premium products. This led into the start-up of Good Hotel – providing premium hospitality with a cause & the proof that business can be harnessed to do good.
Deepa has dedicated her career to working with and for organisations that are committed to social justice, want to create meaningful change or want to do things differently. Working with companies across sectors with complex challenges, Deepa's worked with extractives with human rights issues, FMCGs with complex supply chains and those thinking about how they can transform their business models to be capable of competing in a sustainable world. She has written and advised on corporate sustainability reports, carried out evaluations of global corporate partnerships for UN agencies and advised grassroots social entrepreneurs on strategy, impact and communications. Deepa has held senior roles at sustainability and global communications agencies before bringing her passions together and forming Deep & Meaningful - a consultancy dedicated to creating change.
Three times Nobel Peace Prize nominee for her work with Oxford Research Group to develop effective dialogue between nuclear weapons policy-makers worldwide and their critics, work which included a series of meetings between Chinese, Russian and western nuclear scientists and military. She founded Peace Direct in 2002 to fund, promote and learn from local peace-builders in conflict areas: Peace Direct was voted 'Best New Charity' in 2005. Scilla was awarded the Niwano Peace Prize in 2003 and was adviser to Peter Gabriel, Archbishop Desmond Tutu, and Sir Richard Branson in setting up 'The Elders'. Scilla co-founded Rising Women Rising World in 2013, and FemmeQ in 2016 to establish the qualities of feminine intelligence for women and men as essential to use in building a safer world. Her TED talk on nonviolence has been viewed by over 1,400,000 people, Her latest book The Business Plan for Peace: Building a World Without War (2017) and her book Pioneering the Possible: awakened leadership for a world that works She advises the leadership of selected international corporations as well as students and young social entrepreneurs. Scilla is a mother, stepmother, and grandmother and loves messing about in her garden near Oxford in the UK.
Sue has a clear life's soul purpose of working with senior leaders and their organizations to enrich individual lives through personal transformation and to build sustainable organizations that are not only profitable but are truly agents of world benefit. Her lifelong passion is to awaken the business world to the opportunities and challenges facing the planet and to explore authentic ways to operate and lead with "ethics, inspiration and the bottom line". She has been the Founder of 3 businesses and is currently MD of the Global Leaders Academy and NED of The Academy for Chief Executives. Sue has been working in the space of sustainability and leadership development for over 25 years; has a degree from the Open University in Psychology/education/social systems and is accredited in many different models of business and personal coaching and organizational transformation. (Master Practitioner in NLP, Voice Dialogue, HeartMath Coherence), She has delivered major projects working with Board and Senior Executives from major multinational companies, including currently with Nike, and Unilever, previously with HSBC, Cisco Systems, Boston Consulting Group, AXA, Dresdner Bank, Abertis Rolls Royce and many SMEs.
Katz is a digital pioneer and serial entrepreneur who has led transformation and culture change projects for some of the world's most complex and risk averse organisations. She built the world's first open innovation platform for HP, re-architected the way a UN agency does business and delivered a ground-breaking project with Intel that connected mobiles, big screens and data to change behaviour. She writes for b2b publications and has spoken at conferences including SXSW, TEDx and IBC. She is now heading up a software startup: beep, with a mission to unleash human potential by providing the tools for people to report and collectively find solutions to shared challenges.
Adah is a futurist, consultant, public speaker and coach with over 20 years experience in creating transformational change and people-centred immersive ecosystems. Adah believes that innovation should be systemic across a business and in order to create an ethical culture of innovation, you first need to turn those 'doing' the innovating into philosophers of life, society and humanity. Adah helps clients to recognise and harness the value of their brand equity which ultimately will have a positive bearing on their identities, relationships, business operations, revenue streams and wider society. Other outstanding achievements throughout her career include consulting as Technology Futurist for the Friday Club London, a non-profit events company that brings together technology startups with marketing and communications people to truly understand innovation. Building the original accelerator program and mentor network for Wayra UK, and helping to launch and run the School of Communication Arts 2.0, an Advertising and Entrepreneurship school in Brixton which was launched to widen the diversity of the UK advertising industry. Adah also ran the Ethnic Diversity Committee for the Institute of Practitioners in Advertising, the UK's advertising industry membership organisation.
Rod is an entrepreneur. He builds brands, architects business propositions and sharpens messaging. Throughout his career, he's advised the tech industry, founded businesses and mentored countless tech industry luminaries. Rod has been acknowledged as part of The TechCity Insider 100 list, The Fresh Business Thinking Power 100, The Maserati 100, The Smith & Williamson Power 100 and GQ's list of the 100 Most Connected Men in Britain. Having sold his first business to WPP, Rod founded something fresh - amusingly titled 3LA.com (3 letter acronym). 3LA is a collective of brains and technologies that help businesses become more agile and relevant. Its ingenious approach melds innovation from the entrepreneurial revolution with proven techniques plucked from brand design and proposition architecture.
Rod's other roles include: Executive Chairman of Adgistics, Chairman of Seenit, Founder of JoyTech.org and several advisory board positions.
Shonda serves as an advisor to AGree, a collaboration funded by leading foundations to forge policy consensus and tackle the critical challenges of the global food and agriculture system. She is a member of the board of directors of ACDI-VOCA and Agribusiness Systems International (ASI), non-profit development organizations implementing food and agriculture and innovative agriculture financing and food security projects for the U.S. Agency for International Development, The Gates Foundation, and other donors in Africa, Asia, the Middle East and Latin America.
Shonda has more than 30 years experience farming and managing agricultural products, financial assets and hedge funds around the world. Based in Kansas City, Missouri, Shonda Warner is the founder and managing director of Chess Ag Full Harvest Partners which invests in farming and agri-business.